ADIPEC 2016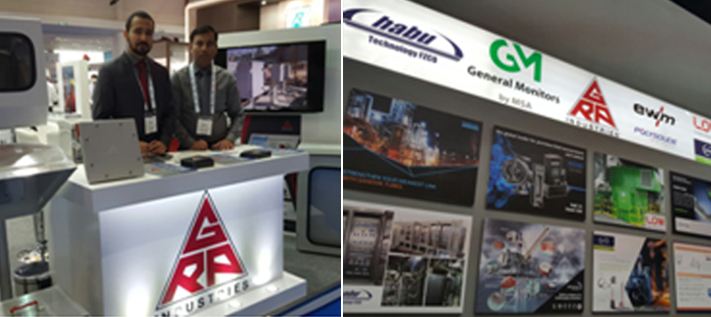 7-10 November, 2016
GRP Industries was a proud presenter at ADIPEC 2016, which was held from 7-10 November, 2016 at the Abu Dhabi National Exhibition Center, Abu Dhabi. Held under the patronage of His Highness Sheikh Khalifa Bin Zayed Al Nahyan, President of the United Arab Emirates. ADIPEC 2016 is hosted by the Abu Dhabi National Oil Company (ADNOC), supported by the UAE Ministry of Energy, the Abu Dhabi Chamber, and the Abu Dhabi Tourism Authority (TCA Abu Dhabi). This was a stage for us to connect with the Onshore, Offshore and Marine industry leaders and debate and discuss about the growing opportunities in the Global Oil and Gas industry.
ADIPEC 2016 marks its 19th edition with its largest event to date, bringing together more than 2,000 exhibiting companies, 25 country pavilions, 850 speakers, 8,500 delegates, and 100,000 attendees from more than 125 countries.
We partnered with TRIZAC Abu Dhabi and had one of the most successful events of the year by meeting more prospective clients and strengthening current relationships.