Why is GRP Industries going Digital?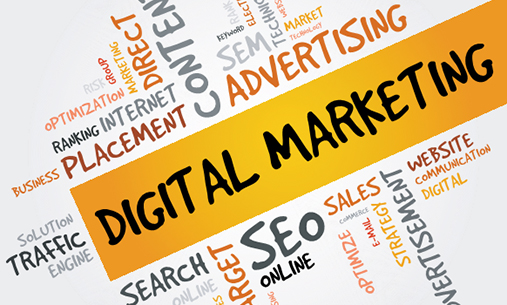 by Sree Andrews, Head-Digital Marketing. 27 April 2017
We launched our new website in February 2017. Why did we launch a new website? It's simply because we needed to provide our customers with comprehensive company and product information in a clear and user friendly manner. With our website catering to this need, we realized that more than 85% of the people are researching the internet before they buy any goods. And MENA region is no alien to this new way of digital transformation.
While we are accustomed to digital platforms for B2B and B2C customers the Manufacturing sector mostly relies on a company website to be the most important part of their Digital Marketing Strategy. Helping your readers stay up to date with latest trends and stories is a main part of any business with an online presence. This is how you connect your customers to your brand and form a trustworthy and reliable relationship. This happens through contact and engagement with clients all around the globe.
The Manufacturing sector is also racing towards digital lead generation. Having a strategic online presence has become more important now, than it probably was in 2015. Not only are B2B customers spending more time on their smartphones as compared to a desktop, this also means that their access to the internet and their requirements have no time or day. Businesses need to be dynamic with their content and be engaging. At the same time being mobile responsive with all your digital content plays a big role. Unlike before we have very specific analytics available to give us details on the traffic to our website and the engagement rate on social media platforms. This helps businesses to track and connect with potential customers more easily than before.
The Google Consumer Barometer has some comments on the customer behavior in UAE. Their tagline for the report stood out, which said, "UAE users just don't 'Go Online', they live online". This holds true when the statistics say that 89% of customers are online daily and more than 30% of them are on the internet through their smartphones. They are checking for local Businesses, contact information, Location of business and most importantly product reviews.
GRP Industries is the pioneer in manufacturing GRP enclosures in the MENA region. Now we are all set to lead the way in digital marketing for a composites manufacturer. This will lead the whole world to GRP Industries.