Solar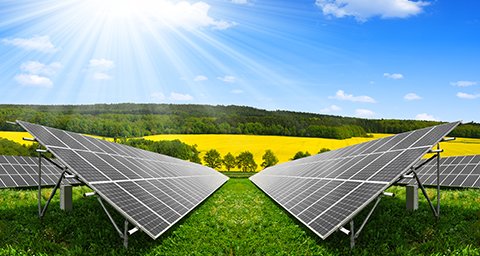 As the cost of solar electricity has fallen, the number of grid-connected solar photovoltaic (PV) systems has grown into the millions and utility-scale solar power stations with hundreds of megawatts are being built. Solar PV is rapidly becoming an inexpensive, low-carbon technology to harness renewable energy from the Sun. The International Energy Agency projected in 2014 that under its "high renewables" scenario, by 2050, solar photovoltaics and concentrated solar power (CSP) would contribute 16 and 11 percent, respectively, of the worldwide electricity consumption, and solar would be the world's largest source of electricity. We are passionate to participate in the energy revolution by working alongside with solar integration companies by manufacturing battery enclosures that house the cabling and storage batteries; which are commonly either lithium-ion or lead acid batteries. For lead acid batteries, our design incorporates the critical factors of acid discharge drainage, battery accessi9 bility and ventilation to keep hydrogen gas from accumulating to dangerous levels. Because solar applications can be in hard-to-reach or remote, the ability to install the batteries and let them operate over long periods without maintenance is essential.
The United States, Europe and China have been at the forefront of renewable energy and have the highest solar installations in the world. India is expected to join this group by 2050 with installations growing at a rapid pace. The MENA region is at the tipping point for PV power with demand expected to soar. Solar project investments in MENA grew from about $160 million in 2010 to $3.5 billion in 2015, and the size of investment is expected to increase even further.
In the Gulf region, it is the city of Dubai that is leading the way. The Dubai Clean Energy Strategy 2050 was announced which now aims to provide 7% of its power using clean energy sources by 2020, 25% by 2030 and 75% by 2050. Solar is now planned to contribute 25% of Dubai's power needs by 2030, when PV will be mandatory on rooftops. In 2015, Dubai formed the Shams Dubai solar initiative which supports distributed rooftop installations through financing tools and supports schemes being provided to commercial, industrial and residential. It is the only city at this time to offer a net metering scheme, but others are expected to follow.
Dubai has completed the first phase of the Mohammed Bin Rashid Al Maktoum Solar Park in 2015 and subsequent phases are also in the pipeline. The final size of the park was upped from 1 GW to 5 GW, with completion expected by 2030 making it the largest of its kind in the world.